OUR CHALLENGE
Pension regulations were relaxed to give people greater flexibility and freedom when it came to their pension pots. This triggered widespread speculation within the industry and considerable confusion for those approaching retirement. Our challenge was to support Prudential's customers (existing and prospective) with content that helped them make sense of the new rules, see the opportunity presented by a financially secure retirement, and reflected Prudential's status a trusted advisor.
OUR APPROACH
We wanted to make sure that Prudential had a varied suite of content for the newly created Retirement section of their site, content that would appeal to customers at different stages of consideration, from those beginning to think about their options, to those ready to purchase a retirement product (annuity, drawdown, cash etc.)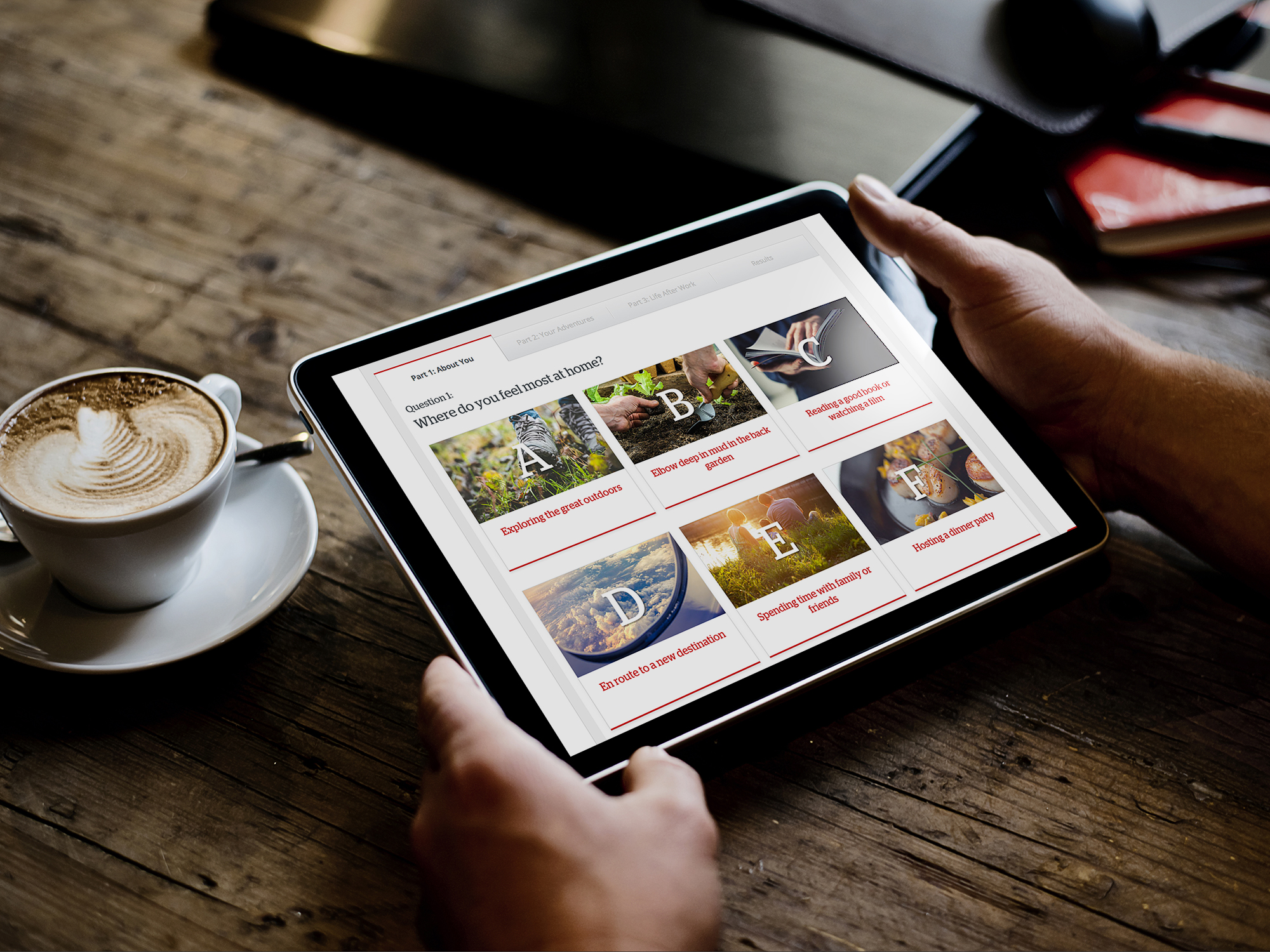 We developed a range of engaging executions in a variety of formats to complement the web pages they sat upon, and bring the subject matter to life. These included:
A hero film that told the stories of four recent retirees who'd fulfilled dream following retirement – a central piece that challenged some of the negative perceptions around retirement.
An animated piece that made the new rules easy to understand, with a series of vox pops that captured real people's feeling about retirement and the change to regulations.
And an interactive tool that asked people to pick from a series of statements that best described them and offered up suggestions for the things they might like to pursue in retirement – a great way to start the conversation.
WHAT WE DELIVERED
Content strategy
Hero film
'Life list' interactive tool
Simple guide to the pension reforms (animation)
Vox pops
Planning your retirement animation
Interactive infographics
RESULTS
Engagement metrics improved dramatically
Dwell time increased two fold
Rich content formats listed in the top five most viewed items